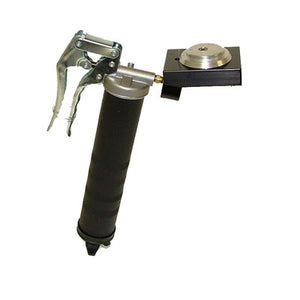 DRP Bearing Packer Assm Wide 5
DRP007-80520
(
4 in stock
)
Regular price $208.95 Sale
Precision bearing packer assembly. Choose your hub style. Our precision bearing packers utilize interchangeable bearing seats along with an injection needle to selectively fill the bearing with grease only between the rollers, eliminating over packing and the resultant overheating that occurs. Properly packed bearings will run cooler, have less rolling resistance and may be packed less often. Grease Cartridge sold separately.
Custom bearing seats available. Please call.
ADVANTAGES:
Bearings run cooler  
Extends bearing life
Less rolling resistance
Less maintenance
Saves time - pack all 8 wheel bearings in less than 10 minutes!
Clean - no exposed grease to attract debris.
No wasted grease
No clean-up
Use for all tapered bearing applications - simply purchase the bearing seat for your application.