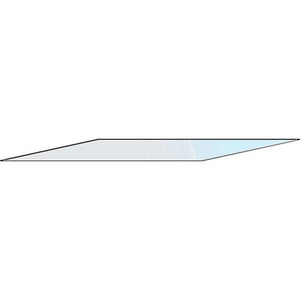 Allstar Polycarbonate Sheeting Standard 72"x96", 0.118" Thick
ALL22226
(
46 in stock
)
Regular price $219.99 Sale
llstar Polycarbonate Standard Sheeting is less expensive than scratch proof sheeting, and is commonly used for side and rear windows.  It can be used for windshields, but scratches easily.
Polycarbonate Sheeting
Standard
Dimensions: 

 72

 in x 96

 

in 
Thickness:  0.118

 

in thick
Color:  Clear
MPN:  ALL22226
  Oversized: Truck Freight only (contact us for a shipping quote)
Note: There is a 6 sheet minimum order for sheet material.